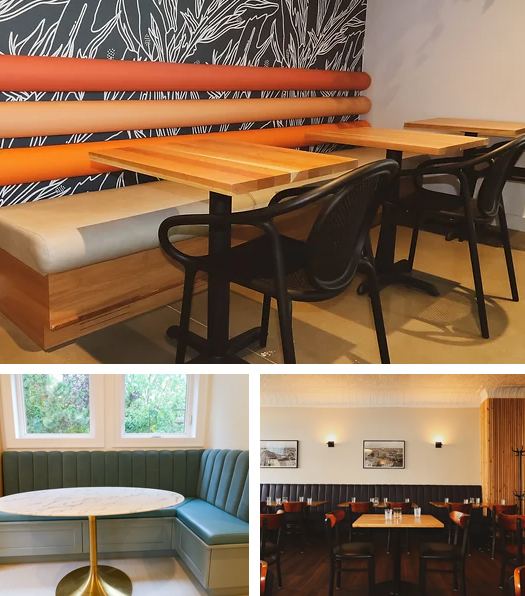 Eldrick Upholstery + Interiors started in November of 2018 with the goal to manufacture custom locally built furniture for the commercial & residential world!
We specialize in anything upholstery & furniture for restaurants, cafes, bars/lounges, hotels, schools, offices, homes, arenas, etc.  
Our expertise includes, but is not limited to:
Had a great experience getting our sofa, loveseat and dining room chairs reupholstered at Eldrick Upholstery.
I'm a furniture maker, and I hired Eldrick Upholstery + Interiors to upholster a set of waiting room benches for a lawyer's office.
This past year we hired Eldrick Upholstrey to do some work in our home. Jason came over and met with us and made some recommendations.